MacBook Pro / Retina / MacBook Air LCD Screens & Front Glass Repair and Replacement Services
No matter if it is your fault or it has happened accidentally, all you need is to hand to us your screen damaged Apple computer and our experienced tech team here will come to swift action to make it fixed – your issue of broken, damaged, cracked, front glass replacement, screen repair/replacement depend on the condition whichever is required to bring your Apple Mac computers – be it laptop or desktop – back to work. You should remain assured about the price you have to pay for getting served with our quality repair, replacement and upgrade services as we cost reasonably less than our competitors. We provide expert Apple MacBook Air / MacBook Pro / MacBook Pro Retina LCD LED Screen Display and Front Glass repair and replacement service in Delhi Gurgaon Noida Nehru Place.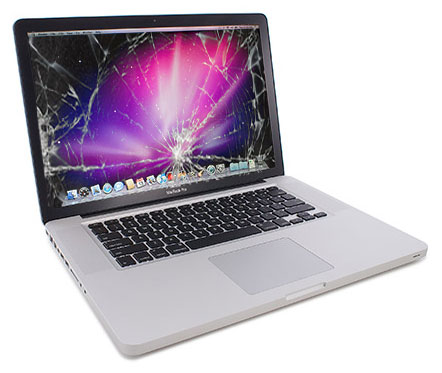 Even we take less possible time as well in donning the process required to fix any issue to your apple computer, its parts and other accessories. Our door to door pick and drop facility is another sound reason that you should get served by us. So let us serve you with our fullest of the potential to your fullest of the satisfaction.
We provide LCD LED Screen Display Repair / Replacement and Front Glass Replacement Services for MacBook, MacBook Pro, Retina / MacBook Air and iMac.
MacBook Pro:
MacBook Pro 15″ Model A1150 / A1211 / A1226 / A1260 LCD Screen Display / LCD Panel Replacement
MacBook Pro 17″ Model A1151 / A1212 / A1229 / A1261 LCD Screen Display / LCD Panel Replacement
MacBook Pro 15″ (Unibody) Model A1286 LCD Screen Display & Glass Repair / Replacement
MacBook Pro 17″ (Unibody) Model A1297 LCD Screen Display & Glass Repair / Replacement
Macbook Pro 13″ Model A1278 Mid-2010 Early 2011 Late 2011 Mid-2012 LCD Display & Glass Repair / Replacement
Macbook Pro 15″ Model A1286 Mid-2009 Mid-2010 Early 2011 Late 2011 Mid-2012 LCD Screen Display & Glass Repair / Replacement
Macbook Pro 17″ Model A1297 Early 2009 Mid-2009 Mid-2010 Early 2011 Late 2011 LCD Screen & Glass Repair / Replacement
MacBook Pro 15″ Retina Display Model A1398 Mid-2012 Early 2013 Mid-2014  Mid-2015 LCD Screen Repair / Replacement
MacBook Pro 13″ Retina Display Model A1425 Late 2012 Early 2013 LCD Screen Repair / Replacement
MacBook Pro 13″ Retina Display Model A1502 Late 2013 Mid-2014 Early 2015 LCD Display Screen Assembly
MacBook Pro 13″ Model A1708 Late 2016 LCD Display Screen (Touch Bar) Replacement
MacBook Pro 15″ Model A1707 Late 2016 LCD Display Screen (Touch Bar) Assembly
MacBook Pro 13″ Model A1706 Late 2016 LCD Display Screen Replacement
MacBook Air:
MacBook Air 13″ Model A1237 MB003LL/A LCD Display Screen & Glass Repair / Replacement
MacBook Air 13″ Model A1304 Late 2008 Mid-2009 MB543LL/A, MB940LL/A, MC233LL/A, MC234LL/A LCD Screen Display Repair and Replace
MacBook Air 11″ Model A1370 Late 2010 Mid-2011 MC505LL/A* MC906LL/A MC968LL/A* MD214LL/A LCD Screen Display Repair and Replace
MacBook Air 13″ Model A1369 Late 2010 Mid-2011 MC503LL/A* MC905LL/A MC965LL/A* MD226LL/A MD508LL/A* LCD Screen Display Repair and Replace
MacBook Air 11″ Model A1465 Mid-2012 Mid-2013 Early 2014 Early 2015 MD223LL/A* MD845LL/A MD711LL/A* MD711LL/B* MF067LL/A MJVM2LL/A* BTO/CTO LCD Screen Display Repair and Replace
MacBook Air 13″ Model A1466 Mid-2012 Mid-2013 Early 2014 Early 2015 MD628LL/A* MD231LL/A* MD846LL/A MD760LL/A* BTO/CTO MD760LL/B* MF068LL/A MJVE2LL/A* LCD Screen Display Repair and Replace
MacBook:
MacBook 13″ (White) Model A1181 MA254LL/A MA255LL/A MA699LL/A MA700LL/A MB061LL/A MB062LL/A MB061LL/B MB062LL/B MB402LL/A* MB403LL/A MB881LL/A MC240LL/A LCD Screen Display & Glass repair and replacement
MacBook 13″ (Black) Model A1181 MA472LL/A MA701LL/A MB063LL/A MB063LL/B MB404LL/A LCD Screen Display & Glass repair and replacement
Macbook 13″ Model A1342 Late 2009 Mid-2010 MC207LL/A MC516LL/A LCD Screen Display & Glass repair and replacement
MacBook 12″ Model A1534 Early 2015 Early 2016 MF855LL/A* MF865LL/A* BTO/CTO MLHA2LL/A* MLHC2LL/A* LCD Screen Display & Glass repair and replacement